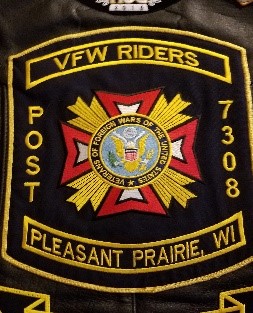 The Veterans of Foreign Wars (VFW) Riders Group, is a motorcycle group made up of VFW members and VFW Auxiliary members in good standing. We are a group within the VFW Post 7308 that enjoys the past time of motorcycles and comradery of others with like minds. Distinction of class, nationality, gender or religion will not be recognized nor tolerated by our organization. Our members act in good faith with other members and upholds the traditions of the VFW. Although we are self-governed, we follow the basic by-laws of the VFW and support the Armed Forces.
Our goal is to develop and maintain a strong active membership. We promote a positive public image of the VFW and motorcyclists. We promote and encourage motorcycle safety and develop list of activities along with charity drives. We encourage maximum member participation though out our post.
Any member of the VFW or Auxiliary in good standing who owns a motorcycle and has a motorcycle license are eligible to join. Our meetings are 7:00 pm on th 2nd Thursday of the month. We currently meet at 58 Below, located at 504 58th St, Kenosha, WI 53140.
If interested in joining our post, please contact Angela Haney @ dynalr1@yahoo.com or Terry Hannaman @ Thannaman62@gmail.com or come to one of our meetings!